Welcome to My Life. My Myeloma., your centralized resource centre to help you have, and share in, meaningful discussions with your healthcare team on managing your myeloma. You'll find specifically designed, invaluable tools and materials, uplifting and informative patient videos, educational videos, tips and information on exploring treatment options, a unique document for walking you through decision-making, and so much more.
Our goal is to enable and empower you to actively participate in your healthcare path … because it's your life and your myeloma.
Myeloma Management Tools
The tools below are resources that help you facilitate conversations with your healthcare team while ensuring you are better prepared to understand and manage any challenges that you may experience throughout your patient journey.

Download the My Myeloma Discussion Guide for:
My Myeloma Discussion Guide
Questions to ask and consider in your healthcare conversation
Are you newly diagnosed with myeloma? Experiencing a relapse? Download the My Myeloma Discussion Guide that corresponds to your situation for important questions to explore with your healthcare team. Topics include your treatment plan, goals, sequences and options that are best suited for you.
Download the My Myeloma Decision-Making Guide
My Myeloma Decision-Making Guide
Considerations for making decisions that are right for you
The My Myeloma Decision-Making Guide will help you map out your thoughts, emotions, identify and understand what's important to you as you evaluate myeloma treatment options. Making educated choices by taking into account your priorities and concerns will give you the knowledge that, together with your healthcare team, you're making the right decision for you.
Download the Myeloma Monitor
Myeloma Monitor
Your interactive, personalized tool to help you track and manage your myeloma
Developed entirely by Myeloma Canada, the Myeloma Monitor is an award-winning app designed specifically to help you organize, track, manage and understand the changes that occur throughout different stages of your myeloma journey.
Keep track of all of your medical results, appointments, medications, daily activities, feelings and more. Log your blood test results and graph how they've changed over time. Jot down questions for your healthcare team. Print out a report for your next appointment. The Myeloma Monitor acts as your 'companion', keeping you on top of all the moving parts involved in tracking and managing your myeloma.
Access the Myeloma Drug Access Navigator
Myeloma Drug Access Navigator
Discover which drugs are approved and covered in your province or territory.
Over the last 15 years, treatment options for myeloma have increased significantly with the addition of novel, targeted agents and drugs. However, in Canada, availability for these treatments, as well as drug coverage, varies from province to province. The process of finding this information can sometimes be confusing and overwhelming.
To simplify the provincial drug coverage information you need, Myeloma Canada has designed the Myeloma Drug Access Navigator tool. At a glance, see the drugs that are available and covered in each province and territory.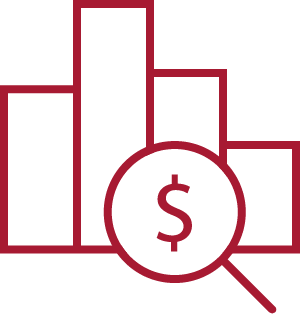 Download the Financial Implications of Living with Myeloma Guide
Financial Implications
A web-based resource to help you navigate and optimize your financial situation.
Whether at diagnosis, disease relapse or times in between, symptoms of the disease and side effects from treatment can affect a person's ability to work, remain independent, and be socially involved. Over time, this can have long-lasting effects on quality of life and emotional wellbeing, leading to stress, anxiety, and/or depression.
Financial Implications of Living with Myeloma is intended to help you better understand your financial situation and help you optimize your finances to get the most out of what's available to you.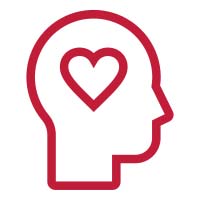 Download the Mental Well-being and Relapse and Discussion Guides
Mental Well-being and Relapse
Questions, prompts and resources to support you during a myeloma relapse
Myeloma Canada's Mental Well-being and Relapse: A resource guide for people living with myeloma is a comprehensive support tool designed specifically to help you manage your emotional and mental well-being as you or a loved one experience a myeloma relapse.
This comprehensive resource guide provides questions and prompts to help you navigate a relapse, resource links for local psychosocial oncological support, and an interactive discussion guide for use at your appointment with your healthcare professional.
Journey video: Click here to learn about Susan McDowell's journey with myeloma and relapse
EDUCATION AND RESOURCES
The resources and tools below have been created to help you learn more about myeloma and how to manage it. You'll also find information on how and where to connect with others impacted by the disease.
JOIN THE MYELOMA CANADA COMMUNITY
The Myeloma Canada community is dedicated to providing all Canadians impacted by myeloma with access to the resources, treatment options, support and information you need, throughout every stage of your myeloma journey. Join our community and find out more.